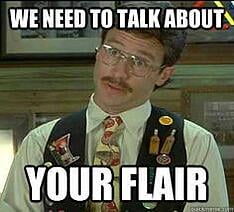 There's only one acceptable answer to this question, and that answer is "yes!" If not, your customers may not remain your customers for long. If you have a brand personality worth sharing (which we're hoping you do) your call center agents needs to be communicating it to your customers, otherwise what's the point of having brand personality in the first place?
Call Center Agents Are the End of the Line
In today's automated market, by the time a customer finally speaks with an agent they've already been on the phone for a relatively long period of time. And given what's possible in just a few minutes now a-days, time is more valuable than ever. So your customer's experience needs to be spectacular.What's more, today human interaction literally comes at a premium with many larger corporations charging a fee to speak with a warm body. So if that interaction is less than overwhelmingly positive, your customer has just paid to be disappointed. In the end, if your agents aren't faithfully representing your brand personality you could risk of costing your customers time and money in addition to slandering your brand message.
Make or Break
The agent on the other end of the line literally has a fantastic opportunity to reinforce your organization's values to your customers or completely wreck them. They have been entrusted with an important responsibility and it's vital they know this. If they're less than faithfully representing your organizational values they are sending a message to each person they interact with that your company doesn't keep its promises.

Avoid Brand Dissonance
If your brand stands for stability and reliability, your call center agents should reflect those values in every aspect of their interaction with your customers. If your call center agents are unreliable and don't have the knowledge they need to solve a customer's problems, why would a customer believe your product or service will deliver on its promise?

What's the Lifetime Value of a Customer?
Depending on the lifetime value of a customer, losing just one over a bad experience is probably more revenue than you're willing to part with. Not to mention what it says about your company's core values if you're in the business of shedding customers over customer service complaints.

Overall Experience vs. Product or Service
Companies are figuring out that their product or service is only part of what makes customers happy. More and more it's the customer's experience that determines their satisfaction. And with so many options available to customers today, their experience with your call center agents is more of a differentiator than ever.

Happy Customers Stick Around
What customers want is to be assisted quickly and thoroughly. They want to be heard, and they want responses that address their questions. Scripted responses that ignore a customer's inquiry or worse a call that ends before an acceptable resolution has been established can destroy trust, and brand loyalty.

On the other hand, if a customer's expectations are exceeded. If their concerns and objections are resolved quickly and thoroughly and if they're left feeling secure and satisfied with their experience, you have gained a faithful customer who believes in your brand values more deeply than ever.

More Important Than Ever
Now more than ever customer service has the power to differentiate your company. Whether it's differentiating it for the better or for the worse comes down to how faithfully each and every one of your call center agents is communicating your company's brand personality.

Pick the Right Partner
With so much riding on each and every customer interaction, you need to know that your call center partner is as committed to communicating and living your company's brand personality as you are. So make sure whomever you're partnering with to deliver call center services understands and is able to demonstrate an awareness of your brand values and is willing to guarantee each agent servicing your account is equally as committed.