OnBrand24's global reach extends to clients worldwide, providing service delivery in multiple countries spanning diverse regions.
OnBrand24 is a leading tech-enabled call center with facilities, associates, and clients across North America, South America, South Africa, Europe and Asia. We deliver exceptional 24/7/365 call center outsourcing on a global scale for companies in the Catalog, e-Commerce, Retail, Business Services (membership and continuity), Food and Beverage, Technology, Healthcare, Hospital, Insurance and Manufacturing industries.

Experienced Associates across North America, Central America, South Africa, Europe & Asia
Our spectrum of Inbound call center services encompasses a wide array of models: from customer service outsourcing and order processing to inside sales involving upselling and cross-selling. We adeptly manage help desk inquiries, provide live chat assistance, offer social media support, facilitate physician referrals, oversee class registrations, and undertake emergency assistance services.
Complementing this, our Outbound call center services encompass critical functions such as B2B lead generation, appointment setting, customer win-back initiatives, conducting customer surveys, ensuring database hygiene, and meticulously performing list scrubbing.
---
Diverse Clients
OnBrand24 plays a dual role as a semi-dedicated and dedicated outsourced call center, serving as the primary customer service or lead generation support team for numerous clients. For those without internal staff or a parallel contact center, we've refined a model of call center service excellence over three decades. Our focus is on delivering optimal ROI to our partners within an environment engineered for maximum uptime. This includes robust redundancies and fail-over procedures to ensure seamless operations and compliance with industry standards.

Our client base is diverse, ranging from startups to Fortune 100 companies. Our expertise lies in crafting cost-effective models that prioritize high-quality representation and adherence to call metrics. These principles guide successful partnerships, accommodating partners of all sizes, target audiences, and call volumes.
The majority of our client partners entrust us to design the most efficient and effective call center solution for them, or they seek our consultation on their proposed model. Backed by an experienced call center management team, well-versed in assimilating our clients' brands and service requirements, we offer insightful guidance rooted in experience to achieve program objectives across the solution model. Whether it's an inbound customer service initiative or a B2B lead generation program, OnBrand24's management team draws from a wealth of deep experience.
---
Flexibility
The pivotal factors that set OnBrand24's call center outsourcing services apart are the caliber of our personnel, comprising both our call center agents and our dedicated management team. In the realm of call center outsourcing, the individuals who embody your company and its products constitute the cornerstone of triumph. Every single one of our representatives operates from our three call center facilities—none function remotely as virtual agents. We firmly believe that this approach fosters superior quality assurance, elevated customer service, and enhanced productivity.

At OnBrand24, our personnel ranks among the finest within the call center services industry. Our impressive average client tenure, spanning over five years, directly mirrors our unwavering dedication to quality and the effectiveness of our partnerships. Ultimately, the embodiment of this commitment is evident through the interactions your customers have with our adept customer care and outbound call center specialists.
---
We Invest in Our People
OnBrand24 is firmly committed to the ongoing enhancement of our call center employees' skills. Beyond imparting comprehensive training in the foundational aspects of call center customer service, lead generation, and appointment setting during the initial hiring phase, our representatives also engage in an exhaustive training regimen provided by OnBrand24, recognized as a global trailblazer in customer service and sales training.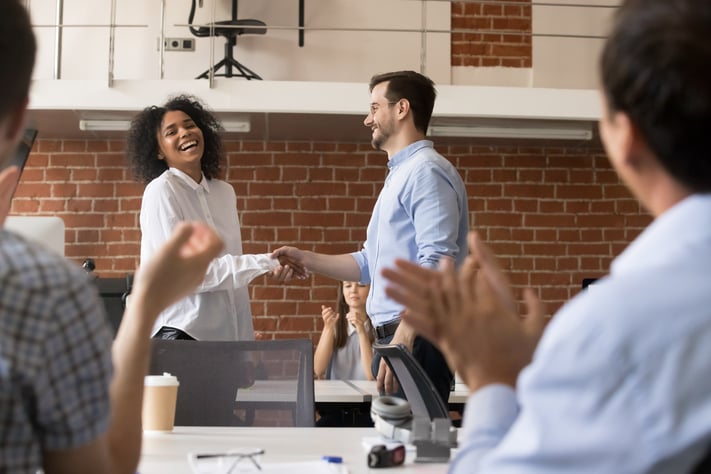 To ensure the utmost competence, our agents regularly partake in refresher training courses hosted by our clients. These sessions keep them up-to-date with their respective companies, products, sales messages, and brand attributes. At OnBrand24, we firmly subscribe to the belief that call center outsourcing constitutes a continual journey of learning and honing skills.
---
Lead Generation and Appointment Setting
OnBrand24 serves as an indispensable business development support service for a diverse array of companies spanning various industries. Our lead generation and and appointment setting campaigns boast a dedicated team of call center outsourcing representatives singularly devoted to the task of cold calling. Unlike most salespeople who juggle numerous responsibilities, our representatives are exclusively focused on this pivotal function. This exclusive concentration allows us to assemble a team of lead generation agents specifically for appointment setting initiatives, enabling them to swiftly reach out to hundreds of accounts within a concise timeframe and furnish our clients with top-notch sales leads of exceptional quality.
---
Customer Service Outsourcing
OnBrand24 undertakes a diverse spectrum of customer service solutions, catering to clients across a multitude of markets and industries. Our adept call center agents possess the capability to manage intricate communication scenarios, all the while delivering valuable and well-informed assistance to your customers. Leveraging cutting-edge Multi-Channel contact center technology, our agents exhibit a seamless proficiency across various customer service channels, including social media, email, and live chat. This integrated approach enables our agents to work with heightened efficiency, ultimately enhancing the overall customer experience across all communication channels.
---
Agile Call Center Services
OnBrand24 distinguishes itself by its exceptional agility in the competitive landscape of call center outsourcing. Whether the task entails call center customer service or executing a contact tracing program, we possess a unique ability to swiftly engage in discussions, address opportunities and challenges, define strategic courses of action, and implement solutions—all while many competitors are still at the stage of deliberation. Our operational structure is horizontally organized, empowering our dedicated call center employees to be proactive problem solvers. This approach is underpinned by our unwavering commitment to nurturing and enhancing every client relationship, as we firmly believe that our adaptable and responsive approach plays a pivotal role in ensuring the triumph of our clients' initiatives.
Furthermore, OnBrand24 extends direct accessibility to our clients' representatives and our executive team. This distinct communication model fosters familiarity—our clients become acquainted with the call center agents who champion their brand, and vice versa. Unlike many competitors, who often restrict direct client-representative interaction, our agents pride themselves on seamlessly embodying your brand, establishing a sense of unity with your team.
Our strengths encompass more than our personnel and flexibility; they encompass cutting-edge technology anchored by the Five9 phone system and advanced call center services software. With a premise-based model, a robust at-home workforce, the capacity to scale both up and down, and a wealth of over 30 years' experience in call center customer service and lead generation, we provide a secure environment that adheres to the industry's highest standards.