Sandler Sales and OnBrand24 Push the Average Order Size Up
By using effective upsell and cross sell techniques, orders increase nearly 20%
When it comes to "active listening" techniques, understanding customers' true buying motives, handling upset customers and developing awareness for opportunities that expand your average sales order size, OnBrand24 is always extending our skills. Our call center agents are trained to handle each call as a valuable sales opportunity and are fully equipped with scripted sales techniques to increase average sales per order.
OnBrand24 is committed to continual performance improvement and skill development. All of our representatives and management staff receive advanced customer service and sales training coursework from Sandler Sales Institute, a global training leader specializing in sales, customer service and management.
Key Benefits Include:
Increase Orders
Boost your Sales
Build Lasting Relationships

We invest in people
OnBrand24 invests in all of our employees to become Sandler Sales Trained. Sandler is recognized as a world leader in sales training, and they have custom designed a customer service upselling and cross-selling manual for our employees. This custom designed course is applied for all of our incoming staff, to ensure they understand the basics of psychological buying, and help convert interested parties into paying customers. This has helped countless OnBrand24 partner-companies push the needle on the average order size. For companies that ask us to track our results, we showed a nearly 20% increase in average order size.
Using training from our partners along with intelligent algorithmic websites giving representatives offerings to go along with base purchases, OnBrand24 representatives have increased order sizes for many companies. OnBrand24 utilizes the Sandler Sales methodology that customers love to buy, but hate to be sold. This has been the basic beginning to a conversation in which our Advanced Agent Model representatives probe the customer for their interests, and match it best with a package of offerings, rather than a single-item purchase. OnBrand24 hones its' upsell and cross sell techniques by leveraging our transferrable agent skill set with our Sandler training.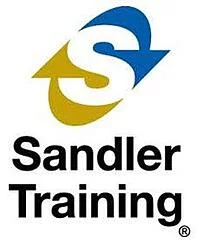 Invested in Training