WANT MORE LEADS? MORE APPOINTMENTS? MORE SALES?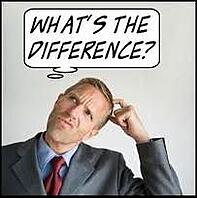 Then you need to know about
features vs. benefits.
"Why?" you ask.
BECAUSE CUSTOMERS BUY BENEFITS! Not features.
"Huh?" you say.
Think of it this way. You might refer to a feature when describing why you made a purchase, but the feature isn't the reason why you bought it, the benefit is. And the reason why is benefits are what's in it for you. Features are usually the clever invention that provides the benefit.
Ok, so what's a feature?
Feature
[fee-cher]
NOUN
1. Something offered as a special attraction
Alright I pretty much already knew that … so what's a benefit?
Benefit [ben-uh-fit] NOUN
1. Something that is advantageous or good; an advantage.
I guess defining them helps a little. Features are "special", and benefits are an "advantage". And in business we all want an advantage. But this still doesn't get to the root of the matter. This doesn't illustrate why benefits sell. It doesn't truly explain features vs. benefits.
Let's take automobile back-up camera technology for instance. Autos installed with this technology feature LCD screens in the dash, tiny cameras fitted somewhere in the bumper of your car, and of course some nifty piece of software to run the aforementioned pieces of hardware.
The LCD screen, camera and camera software technologies are features on your new car. Not benefits.
Another way to think of it is that your new car "features" back-up camera technology.
But you didn't buy the car because it had an LCD screen and a bumper mounted camera. You bought the car because it comes installed with a bumper mounted camera and LCD screen that makes driving that car safer for you! SAFETY is a BENEFIT of back-up camera, technology.
The same is true for your clients, prospects and suspects … they need to understand how your product or service will make their life easier, faster, more profitable, even safer … in other words, they need to know your product's benefit to them.
They don't need to know all the time and effort you put into developing your shiny new technology, or how smart it is, or why you're so very clever for inventing it. They need to know your smart new technology will translate into a better life for them in some way. See? now you're benefit selling!
If my phone were to ring, and on the other end of the line were a well-intentioned sales representative eager to share all the terrific features that come with his new mouse-trap, I promise you I'd be looking for the closest exit off that call.
New icons! Bigger interface! Faster uploads! More capacity! These mean nothing to me.
However, easier to understand icons, that make my experience more intuitive and more efficient … therefore saving me time and effort … yes, these are my "magic words".
So if you're just getting started in sales remember features vs. benefits and always consider your audience in your sales pitch, not yourself, or your company. Taking a minute to understand what challenges your audience might be facing.
Then ask yourself, "How can my product or service help overcome those challenges … how can it benefit this prospect … how will it make their life easier?"
I guarantee you whoever's on the other end of the call will appreciate the time you spent thinking about them, and you're chances of getting the appointment, or lead, or sale will have increased dramatically as a result of your effort.
OnBrand24 employs these best practices and more in all our sales efforts. Let us put our industry leading approach to work for you today!
Have an opionion about what you just read?
Leave us a comment!