---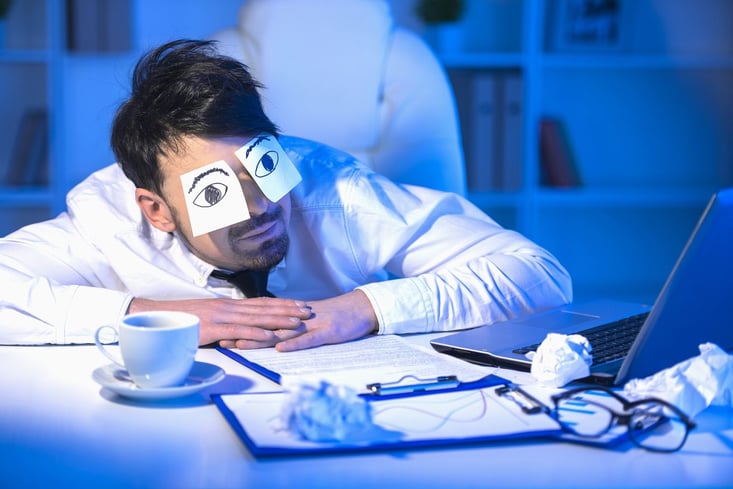 Want to know how to Increase Sales by Being Open 24/7?
While it's true that competition for consumer awareness, sales and loyalty is greater than ever before, there are still a myriad strategies a company can employ in order to stand out from their competitors.
And set themselves apart a business MUST - by meeting a prospect's needs in ways that other companies cannot or will not, or by being more exceptional at consumer accommodation than every other.
Here are just a few of the means by which an individual company may accomplish this goal:
Competitive pricing - check...
Convenience - check...
Expediency - check...
Flexibility - um...
Superior knowledge & expertise - check...
Customizable service options - check...
Cutting-edge technology - well...
Exceptional courtesy & professionalism - check... I think
High quality products/services - check... definitely
But even with all of these best qualities at optimal levels, there's still one critical component that, when neglected, will ultimately diminish ability to increase sales in such a competitive climate: availability. When all other factors are taken into consideration, if a company is not readily on-hand to be of service, none of the above qualities will make a difference.
---
What are you missing out on when your doors are closed?
This is a very difficult question to answer, in that a missed opportunity cannot be calculated with 100% accuracy in terms of immediate and long-term effects. However, there are industry standards and assumptions we can make based on data gathered over time.
The answer to this question make shock you... and it may make you rethink your entire strategy surrounding your hours. What we have found is that 30 - 40% of your sales occur between the hours of 5:00 pm and 9:00 am, which means that if you close during those hours, you could be missing out on nearly half of your revenue opportunities.
But there's more to it than that.
From a communication standpoint, a single call from a potential or current customer that goes unanswered can have long-lasting ramifications; a snowball effect that can negatively impact perception, profit, and ultimately business longevity when left unchecked.
Consider, for instance, how a single missed inbound call may ultimately compound into what could be substantial losses for your business:
A prospect or customer places a call to your business, but gets no answer.
The caller cannot place an order, nor address any inquiry they may have.
The caller is now left with one of two choices:

1) Wait until your operators are on hand during designated business hours – an option which leaves the caller feeling impatient and possibly even disregarded, or

2.) the caller may choose not to wait and instead turns to your competition for more immediate service.
People are busy during the day. They have jobs, family affairs, and school, and sometimes they just can't get to buying from you during "normal business hours." Quite frankly, the younger generations that have grown up with technology and world more closely connected, expect immediate answers to their queries, and don't necessarily agree with your 9-5 operation.
So, if you're not readily available, they are likely to call your competitors not only for immediate service, but also to establish a long-term solution for the product or service that will be easily obtainable in the future. In this case, you've not only missed an opportunity for today, but you lose the lifetime value associated with that individual, and you've just fed a competitor that happens to understand the importance of 24/7 availability!
Furthermore, when said consumer recommends a company to a friend, family member, or colleague, it won't be YOUR company that they recommend. This could mean not just one lost sale, but dozens or even hundreds.
And that's just from a single missed call – compound this by what could be thousands of calls placed during your 'closed for business' hours over the course of a week, month, quarter, year, or more, plus all of the connections with whom each of those callers may interact when recommending products or services… It's just not good business.
---
Yeah, but HOW do we keep our phone lines open 24/7?
One concern expressed by many business owners is that there will not be enough incoming calls (i.e. sales and/or opportunities) during off-peak hours to justify the cost of 'keeping the lights on' around the clock. This is a valid consideration, given the necessity to balance overhead vs. revenue.
Your solution: hire an inbound telemarketing service to accept your calls after hours. While you may not have the budget to employ full-time staff to remain in-office 24/7, you can certainly hire a calling service that remains open at all times by default. Let the call center take responsibility for operators and overhead; simply use them as needed for those all-important inbound calls that can increase sales, loyalty and longevity for your company in the long run.
The bottom line is simple: If you want to increase sales and retain customers, keep the lines open.
Interested in learning more? Schedule an appointment today!
Want to get real and calculate some numbers to see what's possible based on the hours you're not open? Check out this handy calculator:
---