Best-In-Class Outsourced Telemarketing Services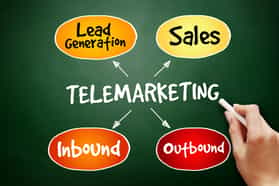 With the right vendor, telemarketing is a highly effective and cost-efficient strategy for acquiring and retaining customers. OnBrand24 provides a scalable outbound operation that consistently meets and exceeds key metrics while maintaining strict and comprehensive compliance adherence.
OnBrand24 utilizes the latest sales support technology along with highly trained agents specializing in telesales to achieve optimal quality control and robust results.
Why do OnBrand24's clients want us handling their outbound sales opportunities?
Direct sales and marketing campaigns require an inside sales force that can convert direct marketing response into new revenue. We recognize the high importance of maximizing on outbound customer interactions and view each customer and prospect as an opportunity to make an impression and increase sales revenue. The key to what makes OnBrand24 a superior provider of Business-to-Business (B2B) and Business-to-Consumer (B2C) telemarketing is our ability to recruit, staff and train sales teams that interact with prospects in a manner conducive to both sales and service-level objectives.
Top-Notch Call Center Technology
Clients see better results with OnBrand24 because we fully leverage the best call center technology and provide custom integrations with ease and economy. CRM systems are customized, and dialer systems and cloud technology are integrated with reporting services designed to provide in-depth analysis of campaign, sales and behavioral adherence metrics.
OnBrand24 is unmatched in its ability to execute B2B and B2C outbound telemarketing services. We have a vast amount of experience providing high volume telesales, inside sales and telemarketing services on behalf enterprises, mid-markets companies, small businesses including some of the most recognizable brands in the world.
for a telemarketing quote today.