---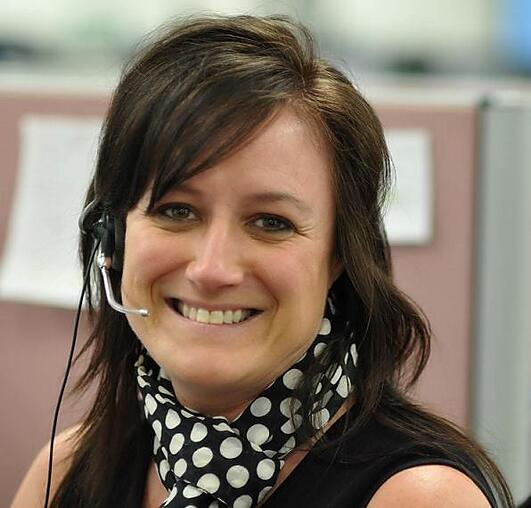 Call center services come in many forms, but they are primarily outbound and inbound.
They are as different as night and day, supporting completely separate functions, managed by different call center agents with contrasting skills and personalities. In most ways, other than interaction with customers on the telephone (or email and live chat), inbound and outbound call centers exist in completely separate worlds.
The question here is about understanding when it's time to bring in a 3rd part inbound call center to support the business, and that starts with knowing what they're actually capable of.
---
1 - Create happier, more loyal customers
The inbound call center primarily serves existing customers. Rather than making phone calls, the inbound call center receives them. The ultimate goal: maintain a happy customer base and boost loyalty.
Inbound call center agents typically have more in-depth product and service knowledge than do their outbound counterparts. This is because they usually have more detailed conversations with customers who have a series of questions related to their use or potential purchase of a product. Inbound agents are equipped with extensive question-and-answer support documents that help them answer the most frequently asked customer questions.
2 - Rolling out the red carpet for the right reasons
Agents are required to have a good grasp of the client's business processes and back-end customer support systems. This enables them to respond to customer questions about the status of order shipments and deal with problems. The agent will look up that information based on customer data and check on the expected order arrival time, and get a view on their background with the company.
This ability also enables the agent to check on the purchasing history on customers when they contact the call center and let them know when they are speaking with "premium" clients who purchase products and services in higher volume. The agent will give more time to these customers as opposed to less active customers who ask many questions but buy very little.
3 - Upselling
A more advanced skill level possessed by some inbound call center agents is the ability to cross-sell. When customers are placing a sales order, this involves the agent suggesting complementary products, with the goal of maximizing the sales order. For example, when a customer is ordering a pair of pants from an apparel retailer, the inbound call center agent can suggest a shirt that would go well in combination with the pants. If they're purchasing electronics, the agent can offer accessories and insurance.
4 - Lossless connectivity
Call center set-up for the inbound program heavily relies on their IT department, which must have expertise in integrating the client's systems with the call center software platform so that incoming phone calls are automatically relayed to the correct representatives. We always want the the correct support information and forms to appear on agents' computer screens for seamless communication and so that the results of all calls are captured in the detailed reports.
This kind of "lossless connectivity" creates a much more fluid experience for your callers, which feeds right back into the abilities to create happier, more loyal customers.
5 - High quality connections
The call center system should be able to record all phone calls for quality control and training purposes. This is particularly important when unhappy customers feel they have been mistreated. The call recording will validate the customer's complaint or in the case where your customers are trying to get something for nothing, vindicate the agent, while still providing insight as to how the problem could have been avoided.
Training for inbound call centers begins with a script that comprehensively covers the course of the typical customer service exchange. Training also involves education on the client's overall product and marketing strategy so that agents can put the program they are working on into context. They are trained in techniques for answering customer questions quickly and effectively, and for handling problem questions, to maximize efficiency, lower ATT (average talk time) and to deliver higher first call resolution rates.
There is heavy emphasis placed on empathy, patience, strong listening skills, the technical ability to utilize online customer service systems and, above all, a customer service ethic that drives the agent to be knowledgeable, friendly, and helpful.
6 - Saving money
Inbound call center pricing varies depending on the nature of the program. "Shared agent" pricing, are typically of low to medium call volume and are charged on a per-minute basis. Shared agents work for multiple clients, typically three to five programs, simultaneously. Invoicing is based on multiplying the number of service minutes by the per-minute fee rate. The advantage of this billing model is that clients only pay for the actual minutes that inbound call center agents are on the phone (or emailing and chatting) with customers, there is no charge for agent down time.
For programs with higher call volume (typically about 250 inbound customer contacts per day), the more advantageous call center pricing and service is to deploy dedicated agents who work solely for one client. Dedicated agent programs deliver a higher form of customer service because dedicated agents are more immersed in the client's product or service and develop greater expertise.
---

CONCLUSION:
For both inbound and outbound programs, the advantage to outsourcing the call center function is to lower overall operating costs. Rather than building out your own team, including purchasing and maintenance of an IT infrastructure, you would use the outsourcer's resources. Call center operating costs are also reduced by outsourcing the personnel function to the outsourcer, who handles hiring, basic training and benefits provided to representatives. For companies that have seasonal fluctuations in customer contact, such as retailers, outsourcing the personal management function is a major advantage.
Interested in learning more about how inbound call center services can improve your business? Get a free quote today!
---