OnBrand24 Boot Camp Training for New Hires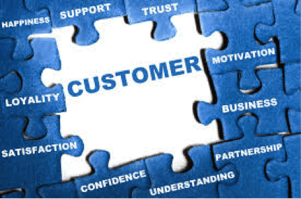 Hiring new call center customer service agents is an involved process in which job candidates are assessed for offering the right experience, educational and skills qualifications to deliver the customer experience that OnBrand24 inbound services clients expect.
Once the hiring process is completed, the next step is our extensive customer service call center orientation and training process. In fact, new hires don't actually begin handling inbound phone calls, emails and chats for our clients for several days.
Onboarding New Call Center Agents
When we hire a new agent, our first task is to make sure the employee has the proper "soft skills," or phone etiquette. The first three days in the office focus on developing and demonstrating these communication skills that are used across all client programs.
Our soft skills training includes:
Identifying communication styles in our customers and responding effectively in accordance with that style
Learning proper phrasing to boost customer confidence and comfort level
Learning proper phrasing to diffuse escalated situations
How to express empathy and convey a sense of urgency to resolve conflicts or disputes quickly
How to correctly identify a caller's issue and communicate that the issue is clearly understood
How to avoid long periods of silence
How to deliver First Call Resolution
Importance of repeating and spelling all information correctly to avoid mistakes and assure customers of in our attentiveness
How to control the call so that it flows most efficiently
Proper phrasing for placing customers on hold and for retrieving calls from hold
Proper phrasing when calls that must be escalated
Importance of summarizing the call to convey understanding of the caller's issue and to review the steps taken to resolve the issue
Importance of providing clear and accurate timeframes for resolution on escalated calls
New agents then go through a "nesting" period in which they sit with a veteran customer service representative to listen to live calls. New agents observe soft skills used in real time and observe the flow of a live call from start to finish.
Once new hires have completed this process, they begin handling customer service calls themselves. These are monitored for at least the first 40 hours of their employment by the Quality Assurance team with a set of criteria focusing on soft skills and phone etiquette. New agents meet with their team supervisor, the training staff, and the quality control staff to review their calls and to discuss areas that need improvement.
OnBrand24 also has a partnership with Sandler Training, a global leader in training for customer service, sales and sales management. Our customer experience representatives, along with our management team members, all undergo Sandler training, 50 hours of rigorous instruction and role playing on effective customer service, sales and people reading skills and technique.
Sandler Training focuses on a wide range of sales and customer service best practices, including effective phone and email protocols, "active listening" techniques to establish customer comfort, uncovering true buying motives, handling upset and angry clients and generating additional sales through up-selling and cross-selling.
For great info on creating more sales opportunities thru great customer experiences, check out our free eBook today. Just click the download button below to receive your free copy right away.