---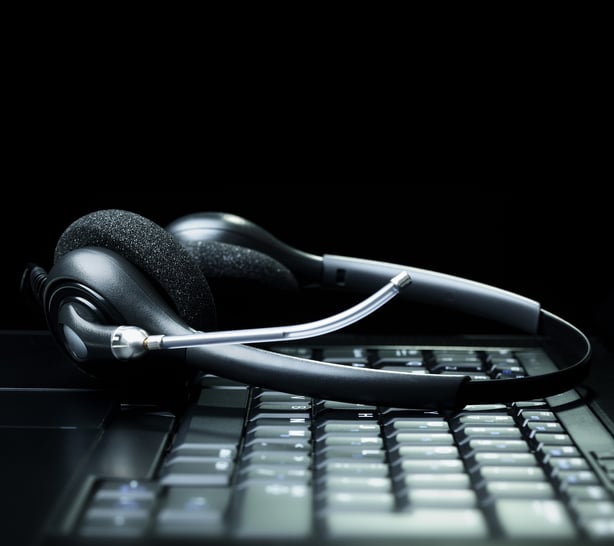 Are you considering contracting outbound call center services for your business, and looking for sound advice?
Call centers come in many forms, but they can be put into two main categories: inbound & outbound.
Although they have a lot in common when it comes to structure and technology, their offerings and impact to your business are as different as night and day. Inbound provides customer service and order processing, whereas outound is all about sales.
But you already have a sales team, don't you? Or, at least, you have a system in place, and possibly even a list of leads that you're going after. So, how would outbound call center services help you?
---
1. The make-up
The most popular outbound call center program is to assign a team of representatives the task of cold calling contacts at targeted companies to generate interest in a given product or service, and to turn warm or hot leads over to the sales staff, whose job is to close sales. Some programs call for agents to close the sale as part of the cold calling process, but it is usually the case that the outbound call center agent handles the initial phase of the sales cycle, such as:

~ Scheduling a sales appointment for a salesperson to introduce a product or service
~ Convincing the potential customer to receive product information via email, with a phone call from a salesperson to follow
~ Capturing answers to market survey questions about potential customers' buying intentions for the next 12 months or to assess the product quality and customer service of competing vendors
~ Convince the customer to be transferred to a salesperson, product specialist or customer service representative
Most outbound programs focus on telling potential customers about something new: a new product, a new solution to a long-standing problem, a new (low) pricing offer. They also typically include a timing deadline designed to bring urgency to the customer's decision making process: If the customer acts now, the special price on a new product will go into effect immediately.
2. Advantages
The great advantage of outbound call centers is that they are solely focused on cold calling, something that most salespeople tend to avoid and which is, for the most part, not the best use of their high-priced time. The best use of the sales team's time is to feed them qualified potential customers who have expressed interest in a product or service, and are thus ready for a more detailed interaction with a sales person with product expertise.
3. Success Factors
Clearly defining the outbound call center agent's task is a critical success factor for program success and occurs during the call center set up process. Agents knowing that their objective is, for example, to schedule a sales appointment bring direction and focus to their efforts as well as confidence in achieving their goals.
A variant on the classic lead generation campaign is the "win-back" program. This involves cold calling existing customers who have not purchased products or engaged in a service for a given period of time, usually the previous 12 to 18 months. This can be a highly effective strategy because the customer already is familiar with the company.
Outbound call center agents must have a skillset unique to their function. Above all, they must have an inherent enjoyment in the sales process, in talking with strangers in a familiar and friendly way, of imparting their enthusiasm and interest in a product or service.
They must be active listeners with strong empathetic qualities who can pick up on the personality type of the person they have cold called, and thus tailor their sales pitch and conversation in a way that will appeal to the prospect.
They must be resilient and not get discouraged by rejection. They must persist and communicate a succinct sales pitch quickly and compellingly, and to treat every cold call conversation as new, even the 100th conversation of the day.
4. Setting Up
Outbound call center training involves the development of the "elevator pitch," the brief encapsulation of the product or service that starts off the cold call, along with brief question-and-answer documentation to help the agent engage in an initial conversation.
Agents then engage in mock cold calls during training sessions to demonstrate effectiveness in representing the client. Outbound call center training also includes goal-setting: providing agents with their objective points, which can include an assigned number of sales appointments per day or week, or customer surveys completed.
5. Pricing
Call center pricing for outbound campaigns is usually, though not always, based on a per-hour rate. Here again the call center software platform comes into play, tracking the logged-on time that agents expend on a given client's program. Billing is simply a matter of multiplying hours spent on a program by the hourly rate.
But some outbound call center pricing is "pay-for-performance" based – the call center is paid a certain fee for each sales appointment made or for each sale closed by the client's sales team.
Either way, the outbound call center is a cold calling outreach and business develop engine that knows no rest, working to attract new customers.
---

CONCLUSION:
Sales is tough when you aren't dealing with quality leads, and your outbound call center services provider will help you by delivering leads that know who you are and that are interested in having conversations about your products and/or services.
Your salespeople are expensive, and we want them to be successful. Your business cannot grow and thrive if they aren't, after all. So, find a custom outbound call center provider that knows how to embrace new business offerings and innovative ideas, then watch the rest fall in line as you always knew it should.
Interested in getting a free outbound call center services quote for your business? Click HERE:
---