---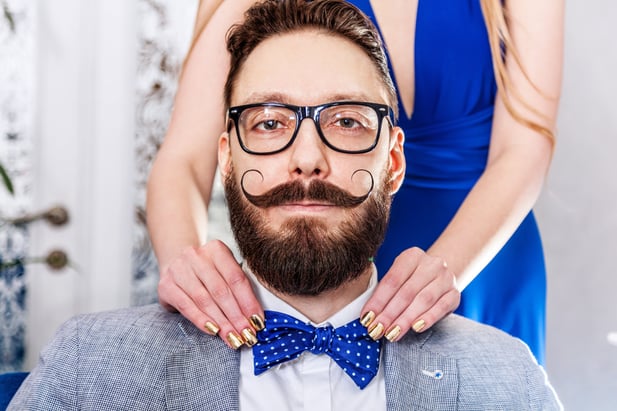 In a modern world of e-mail, texting, instant messaging, and an abundance of advertising opportunities available on the internet, TV, and radio - displayed prominently at just about every public place you can imagine - it can be easy to overlook the value of outbound telemarketing services.
But developing new, qualified leads has never been so difficult to manage completely in-house. And this is causing a domino effect that's impacting the rest of your sales process.
For example, your closers may be getting stronger at what they do by the day, but because they're being tasked (too often) to open the doors in addition to closing them, they're skills are not being utilized to their fullest potential. They're being pushed to engage in frustrating activities that don't necessarily speak to their core strengths, and it's making everybody a little frazzled.
But with a little help from an outbound telemarketing service versed in B2B, you'll be able to solve this puzzle and many more.
---
How Outbound Telemarketing Can Sell for You
Telemarketing in the general sense is often considered a tool for the direct selling of products or services. While this may be the ultimate goal, there are also many indirect components of the calling process that help you reach your business objectives.
Here are some of the many means by which telemarketers will attract, engage, nurture and convert prospects into paying customers:
Lead qualification: Digging through a pile of leads is a daunting task, one that is distracting, and often riddled with frustrations and dead-ends. An outbound call center that has a process specifically set up to sort through this task is likely to get through it faster and in a much more cost effective manner. It also keeps your closers doing what they do best - closing.
Database list cleaning: While finding qualified prospects in your lists is important, so is clearing up the noise that clutters your database.
Market research: Getting closer to your customers starts with getting to know them. It's not an intuitive task for your closer to pick up the phone and ask basic qualifying questions or try to find out why your buying market is looking for. An outbound call center, on the other hand... well, you guessed it.
Appointment Setting: This is one of the big benefits of having an outbound call center breaking the ice for you. By qualifying your prospects, not only can they open the doors to your brand and line of service offerings, they can set the actual appointments for your outbound team.
---
MORE LIKE THIS: 3 Reasons Why You Should Consider Outbound Call Center Services
---
How Outbound Telemarketing Can Provide Value+
Collect critical information for your business: The acquisition of feedback and consumer information is the next most important interaction between a call center and prospect. With this increased understanding of your market, your business can engage future prospects more effectively and better serve its existing customers.
Help you target your audience: Many salespeople spend valuable phone time talking to so-called 'leads' who don't qualify as potential customers for the product or service you're selling. In addition to cleaning up your database lists, an outbound service can identify trends and help you make decisions with your marketing and other sales efforts.
Make adjustments that matter: Sales is hardly a one-size-fits-all proposition. Your target audience is comprised of individuals, and no single sales strategy will suffice to engage every one of them. With the right outbound telemarketing team that listens and learns, because they're so focused on this one piece of the sales process, you'll be able to make strategic adjustments that help you generate more leads and close more deals.
Creatively open new doors: No one wants to buy from a robot with a script; yet, many salespeople, particularly inside salespeople just getting started, adhere to rigid protocols that lose the customer long before the pitch has been regurgitated. Being creative means finding ways to approach consumers on a level which is appropriate to each individual call. This doesn't mean deviating from the sales objective, but rather, interacting on a professional yet human level that allows for variations in conversation based on the feedback and manner of the prospect at the other end of the line. Determining the most effective way to connect with each consumer is one of the most powerful tools a call center operator can possess.
Combat the turnover issues with inside sales: Between unemployment costs and lost time and wages spent on under performers and those who just can't make the grade, high turnover is a huge drag on your bottom line. An outbound calling service will minimize your expenses by putting quality control on the shoulders of the company you hire for this task.
---
Outbound B2B calling provides many benefits that hit the bottom line immediately, and indirectly elevate your company. It's just a matter of finding the right service that is flexible, and committed to certain standard of excellence.
While your competitors are struggling to connect with their prospects and continuing to put their closers on the firing lines - you can one up them by engaging an outbound call center in the mix, and let your top-paid talent continue to provide the value they were hired to provide.... and close more deals.
Looking for help with your lead generation and customer acquisition process? Click the button below to speak with one of our representatives about a b2b outbound calling service: